Investment in Different Energy Projects: A Path to Sustainable Development
Introduction
The global energy landscape has undergone significant changes in recent years, primarily driven by the urgent need to transition to a sustainable energy future. As the world grapples with the devastating effects of climate change, governments, businesses, and individuals are increasingly focusing on investments in clean and renewable energy projects. This essay delves into the various energy projects that have emerged as potential investment opportunities, highlighting the benefits, risks, and overall impact of investing in these projects to drive sustainable development.
Solar Energy Projects
Solar energy has become an attractive investment option, thanks to the rapid decline in the cost of solar photovoltaic (PV) panels and advancements in technology. Investments in solar energy projects not only contribute to reducing greenhouse gas emissions but also offer attractive financial returns due to low operating costs and government incentives. However, investors should be aware of potential risks, such as fluctuations in solar irradiance and regulatory changes, which may impact project viability. Despite these challenges, solar energy projects continue to present lucrative opportunities for investors, particularly in regions with high solar potential.


Solar Energy Projects: Kamuthi Solar Power Project, India
The Kamuthi Solar Power Project in Tamil Nadu, India, is one of the world's largest solar power plants, with a capacity of 648 MW. Completed in 2016, the project covers an area of 10 square kilometers and consists of 2.5 million solar panels. This impressive project not only highlights India's commitment to renewable energy but also demonstrates the scalability and potential of solar energy investments.
Wind Energy Projects
Wind energy is another prominent renewable energy source attracting significant investment. Investments in wind energy projects, both onshore and offshore, offer numerous benefits, including energy independence, job creation, and reduced carbon emissions. However, they are not without risks, including intermittency of wind, high initial capital costs, and potential conflicts with landowners or local communities. Offshore wind projects, though more expensive, have the potential for higher energy output and lower environmental impact, making them an attractive option for investors seeking a long-term, sustainable investment.

Hornsea Project One, United Kingdom
Hornsea Project One, located off the coast of Yorkshire, UK, is the world's largest offshore wind farm, with a total capacity of 1.2 GW. Once fully operational, it is expected to power over one million homes. This project is a testament to the growing interest in offshore wind energy investments and their potential for delivering large-scale clean power generation.
Hydroelectric Energy Projects
Hydroelectric energy projects have long been an essential part of the global energy mix. These projects harness the power of water to generate electricity and typically involve the construction of dams, reservoirs, or run-of-river systems. Investment in hydroelectric projects provides clean, reliable energy, reduces reliance on fossil fuels, and can provide ancillary benefits such as flood control and water supply. However, these projects can be capital-intensive, face regulatory hurdles, and may have significant environmental and social impacts, including displacement of communities and disruption of local ecosystems. As such, investors must carefully consider the potential risks and benefits before committing to hydroelectric projects.


The Three Gorges Dam, China
The Three Gorges Dam, located on the Yangtze River in China, is the world's largest hydroelectric power station, with a total installed capacity of 22.5 GW. This colossal project provides a significant amount of clean, reliable energy to the Chinese grid, contributing to the country's energy security and diversification. However, it has also faced criticism due to its environmental and social impacts, including the displacement of over 1.2 million people.
Bioenergy Projects
Bioenergy projects involve the production of energy from organic materials such as agricultural residues, forest biomass, and dedicated energy crops. Investments in bioenergy projects contribute to waste reduction, support local agriculture, and help in diversifying the energy mix. However, these projects can be controversial due to concerns over competition for land resources, potential negative impacts on food security, and the risk of increased greenhouse gas emissions from land-use change. As a result, investors should carefully assess the sustainability and scalability of bioenergy projects before committing funds.

Jänschwalde Biomass Plant, Germany
The Jänschwalde Biomass Plant in Germany is a prime example of a sustainable bioenergy project. It uses wood waste from local forestry operations to generate 70 MW of electricity, enough to power around 40,000 homes. This project supports the circular economy by turning waste into energy, and it contributes to Germany's ambitious renewable energy targets.
Energy Storage and Grid Modernization Projects
As renewable energy sources become more prevalent, the need for energy storage and modernized grid infrastructure increases. Investment in energy storage technologies, such as batteries and pumped hydro storage, helps to address the intermittency issues of renewable energy sources, ensuring a reliable power supply. Grid modernization investments, including smart grid technologies and improved transmission infrastructure, are essential to accommodate the growing share of renewable energy in the energy mix. These projects can be capital-intensive but offer the potential for significant long-term benefits, including improved grid resilience, reduced energy waste, and the facilitation of further renewable energy integration.


Other Energy Projects
Johan Sverdrup Oil Field, Norway
The Johan Sverdrup oil field, located off the coast of Norway, is one of the largest oil discoveries in recent years, with estimated reserves of around 2.7 billion barrels of oil. The field uses cutting-edge technology to minimize its environmental footprint and is powered by renewable energy from onshore wind farms. This project demonstrates that investments in petroleum can still be made with sustainability in mind.


Yamal LNG, Russia
Yamal LNG is a massive liquefied natural gas (LNG) project located in the Arctic region of Russia. With a capacity of 16.5 million tonnes per annum, it is one of the largest LNG projects in the world. Investments in natural gas projects like Yamal LNG offer a cleaner alternative to coal, reducing CO2 emissions and contributing to global climate goals.


Lake Kivu Methane Extraction, Rwanda
Lake Kivu, located on the border between Rwanda and the Democratic Republic of Congo, contains vast amounts of dissolved methane. The KivuWatt project, developed by ContourGlobal, aims to extract this methane and use it to generate electricity. This innovative
Conclusion
Investment in different energy projects is critical to the global transition toward a sustainable energy future. Solar, wind, hydroelectric, bioenergy, energy storage, and grid modernization projects all offer potential benefits and risks that investors must carefully consider. By making informed decisions, investors can contribute to the development of a cleaner, more diverse, and resilient energy mix that supports sustainable development and mitigates the impacts of climate change. The diversification of energy investments also helps to hedge against risks associated with any single energy source while promoting energy security and economic growth. Ultimately, a well-balanced portfolio of energy investments, guided by sustainability principles and careful risk assessment, can enable investors to achieve both financial returns and positive environmental and social impacts.
Content from YouTube can't be displayed due to your current cookie settings. To show this content, please click "Consent & Show" to confirm that necessary data will be transferred to YouTube to enable this service. Further information can be found in our Privacy Policy. Changed your mind? You can revoke your consent at any time via your cookie settings.
Consent & Show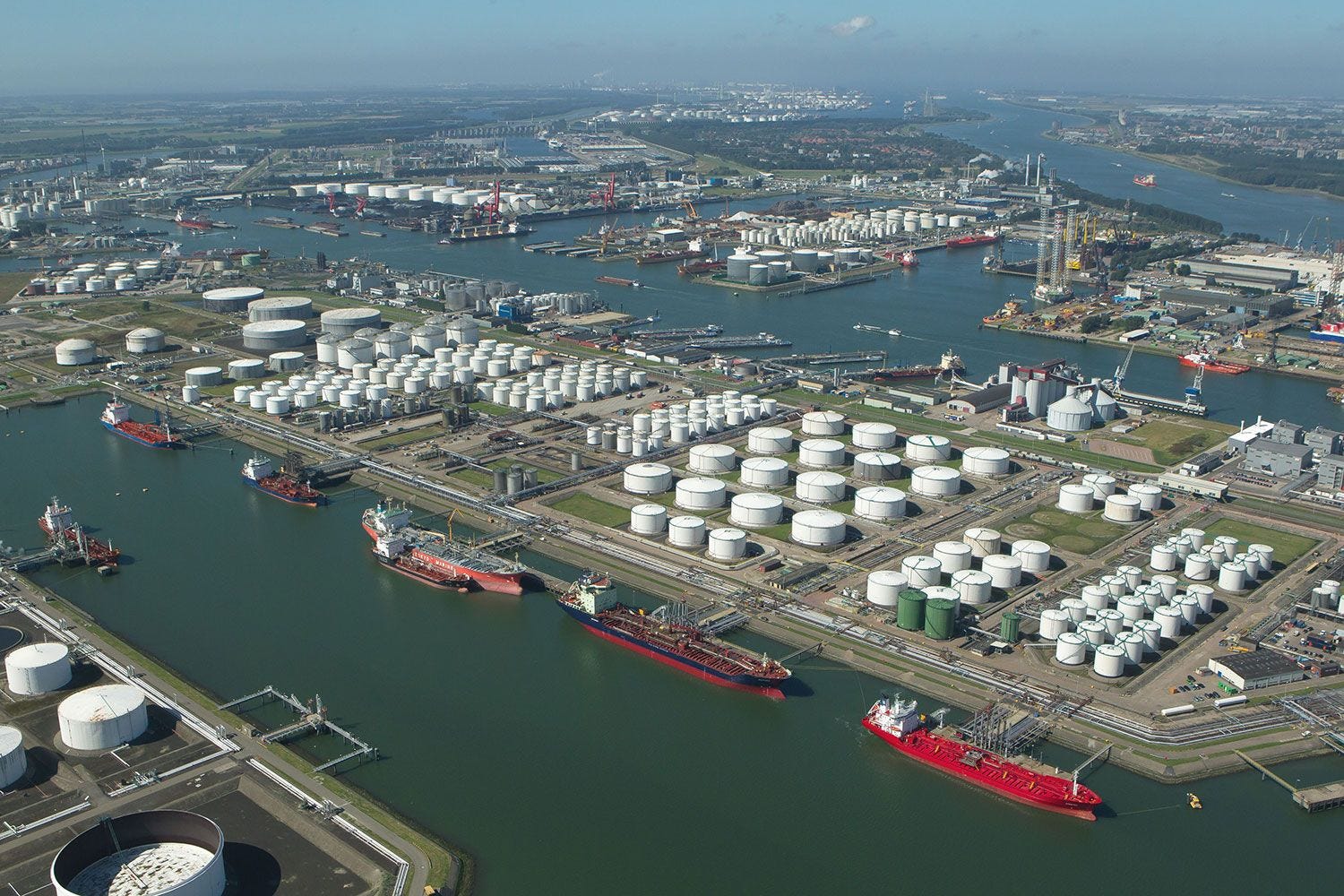 It is important that all our clients and stakeholders understand our standard procedures below which may change from time to time and in exceptional circumstances.
We will only deal with legitimate end buyers who are ready to provide documentation
We do reciprocate with Proof of Funds (POF) but only between Principals
SBLC, LC payment mechanisms are acceptable.
Only one month Revolving Documentary Letter of Credit (RDLC) are accepted.
Transfer of title is made by seller's bank to buyers bank only.

Proof of Product (POP): A Proof of Product is often requested by inexperienced clients who believe it will give them some guarantee of the existence of the product and ability of the supplier to deliver. Please note that many POPs can be FAKE. Product Passport and other documents are only transacted Bank-to-Bank. Letter of Intent with banking coordinates on End buyer's letterhead along with Company Profile is the only way we initiate discussion with buyers. Short of that, no need to engage Our Guarantee If at the conclusion of the one-day Export Readiness Assessment you haven't seen the value we can bring, then the day will be free (excluding charges for disbursements such as travel and accommodation). Please note that the walk-away decision is final and irreversible meaning we will not engage with you further at any point in the future.
Tank to Ship
Buyer send and sign the FCO and the accepts officially sellers' terms and procedures and issues ICPO (irrevocable corporate purchase offer) and CP (company profile ) and buyer valid scanned international passport copy and company registration certificate.
Seller issues Draft Contract for buyer to countersign upon acceptance in word format.
After Seller and Buyer sign the Sale/Purchase Contract,
Contract is signed and sent via email; hard copies through post mail delivered.
Buyer's bank issues proof of funds and draft LC
Seller responds with proof of product (set of documents that serve as a Seller's proof that the product is real) and his bank approves LC draft.
Buyer's bank issues LC pre-advice to become operative when the 2% performance bond is received.
Seller's bank issues 2% PB to activate LC.
Buyer will send vessel Q88 (Questionnaire 88) and give the ETA (Expected Time of Arrival) to the Seller port
Seller and buyer will coordinate shipping at all levels including the ETA (expected time of arrival) of the Vessel.
Seller pays intermediaries involved within 48 hours after receipt and confirmation of the product payment.
Upon satisfaction by Buyer, both Buyer and Seller sign contract for month delivery with rolls and extension
Buyer and Seller follow procedures as per the contract.
PAYMENTS TERMS Irrevocable documentary letter of credit to be issued, confirmed by a first international class western bank prior to the expected delivery period which will be mutually agreed between both contractual parties a wording, format acceptable to seller bank payable against the full set of loading documents at sight.
Tank to Tank
1. Buyer issues ICPO

2. Seller issues Commercial Invoice (CI) for the available quantity in the Seller's Storage Tank to the Buyer. Buyer signs and returns the CI to the Seller.

3. The Seller submits to Buyer the following Partial POP documents:
a) Tank Storage Receipt (TSR) with valid barcode & Coordinates where the product is stored at Rotterdam Port
b) Injection Report
c) Authority to Verify (ATV)
d) Commitment to supply
e) Unconditional Dip Test Authorization (UDTA)
f) Fresh SGS Report less than 48 hours old
g) Authority to Sell and Collect (ATSC)


4. Buyer is given seventy-two (72) hours to verify the product either utilizing
a) the ATV and the fresh SGS Report
and/or
b) perform Dip Test at the Seller's Tank at Buyer's expense if needed. The port authority in Rotterdam requires a tank farm endorsed TSA, essentially a Notice of Readiness (NOR), to be provided to enter the facility to perform the Dip Test. This tank farm endorsed TSA at Buyer's expense.

5. Within forty-eight (48) hours after successful product verification and/or Dip Test, Buyer issues 100% SWIFT GPI UETR MT-103 payment for the total cost of the product to the Seller. Within the same prescribed timeline and after receipt of the UETR, Buyer also submits their TSA, TSR and Buyer's Tank Farm NOR (tank to tank injection).

6. Within twenty-four (24) hours after receipt of Buyer's TSR, TSA and NOR, Seller injects the product into Buyer's storage tanks in Rotterdam at Seller's expense.

7. Seller transfers the title and issues the remaining documents.
CRUDE OIL AND OIL REFINERED PRODUCTS TRADING PROCEDURE FOB/CIF BASIS
Buyer isues ICPO and FCPO to Seller.
Buyer send signed and stamped FCO together with ICPO, passpory Copy, certificate of incorporation, TSA and POF
Buyer signs Commercial Invoice and returns to seller and send tranferable, Irrevocable , Operative, issued or confirmed by a top 50 world bank payment 100% by MT760 issued for value of monthly quantity at loading port to the seller bank.
Seller issues signed and properly completed unconditional DIPTEST authorization letter signed by Buyer and Seller.
Seller issues PPOP documents, DTA attached and Seller's Tank Storage receipt to Buyer. Buyer orders SGS to conduct DIP TEST of the product in Seller's Tank at Buyer's expense.
Buyer, after receiving verifiable and acceptable dip test results, will provide a signed pre-advice from their bank.
Upon successful DIP TEST and receipt of the pre-advice from the Buyer's bank, Seller injects the fuel into Buyer's tanks and Seller submits the full injection Report to the Buyer
Upon receipt of all required documents, Buyer makes 100% payment by MT103 wire transfer for the total product and Seller pays Seller/Side and Buyer pays Buyer/Side commission to all intermediaries involved in the transaction within 48 hours after Buyer's payment.
Seller issues Draft SPA to Buyer to review for R&E monthly deliveries.
Buyer reviews and approves SPA and issues Bank Guarantee irrevocable, non- transferable, auto-revolving for 12 monthly shipment values, and documentary or standby letter of credit valid for length of contract and for value of each lift per schedule. Buyer pays after DIPTEST by MT103 wire transfer on each monthly quantity.
The subsequent delivery shall commence according to the terms and conditions of the contract .End Seller contacts the End Buyer's tank farm or vessel (whichever is applicable) and verifies the reliability and POF.
Tank to Tank LNG Zeebrugge

1. Buyer submits an ICPO to Seller with Seller's procedures
2. Seller issues Commercial Invoice to Buyer. Buyer signs and returns Commercial Invoice with Tank Storage Agreement to Seller.
3. Seller issues the below listed PPOP:
Product Passport (Product Analysis Report}
Certificate of Origin of the Product directly from the Ministry of Energy of the respective jurisdictions (UAE, Oman, Uzbekistan
Commitment Letter to Supply from the Seller and the respective refineries
ATV - via email or phone
Tank to Tank Injection Agreement (TTIA)
Unconditional Dip Test Authorization (UOTA)
4. The buyer sends the TTIA to the Buyer's Tank Farm. The Buyer's Tank Farm signs and forwards the TTIA along with the Tank Storage Receipt (TSR) to the Seller's Tank Farm.
5. On Seller's account, Seller provides Buyer with Dip Test by SGS Report or equivalent laboratory, Injection Report.
6. NCNDA/IMFPA (Non-Circumvent. Non-Disclosure Agreement), Irrevocable Master Fee Protection Agreement. Also, banking details for this transaction for payment to Refinery and Intermediaries etc., are completed and signed.
7. Seller proceeds Tank to Tank injection and provides Buyer with completed injection report of DIP TEST by SGS, or equivalent petroleum laboratory of product injected into Buyer's tank.
8. Upon completion of the first lift, Buyer, within One (1) banking day, pays the Seller for the total cost of product injected into Buyer's tank by SWIFT MT103 GPI UETR, SWIFTNet Instant or SEPA Instant, as well as commissions to intermediaries involved, to Buyer's side involved in the transaction as per signed IMFPA, and proceeds with the signing of the contract with the Buyer. Upon receiving payment for the total product injected into the Buyer's tank and the commissions to intermediaries. The seller issues title ownership to the Buyer and all exportation documentation required of the Buyer for this transaction.
9. Deliveries commence as per contract


Note
Buyer will not be responsible to pay any fees to enter the tank farm or conduct the dip test other than to pay the testing company (ie: Intertek, SGS, etc.) additionally the Seller will instruct the tank farm to assist the Buyer with any reasonable request in conducting the dip test.
Buyer will communicate directly with Seller once commercial invoice is issued.
Seller must -if the payment is done in USD- use top non-sanctioned banks from non-sanctioned countries -according to the sanction list of USA-. If the payment is done in Euro, the European sanction list will apply.
STANDARD INTERNATIONAL COMMERCIAL TERMS
Incoterms 2010. International Commercial Terms (Incoterms) provides the international standard for international sales and purchase contracts (cross-border transactions) and sets the rules for interpreting the international trade terms. The term used (e.g., FOB or CIF) relates to the specific rights and obligations of the parties to a contract of sale with respect to the delivery of goods sold.


The use of Incoterms serves to protect the interest of the buyer and the seller by managing risks in case of loss, by allocating transport and insurance costs between the parties, defining responsibility for customs formalities, minimizing disputes in the absence of well-defined sales contracts, and supplementing international sales contracts. It defines the roles and responsibilities as to the following:


Delivery (where and when the seller fulfills obligation to deliver/point of delivery) Documents (who provides what documents, whether manual or electronic) Risks (who bears the risk of loss or damage at any point of transit / transfer of risk) Costs (who pays for what)


The trading term used will define which party will pay for the insurance, freight or transport costs and, in case of loss or damage to the goods, which party will claim against the insurance. Below are some pointers when using Incoterms:


Purchase a copy of Incoterms 2010 from International Chamber of Commerce. Specify the term applicable to prevent misunderstandings and possible conflicts. Study the rights and obligations outlined in each term; make sure each party agrees to the rights and obligations provided in the term.


Some of the terms refer exclusively to a specific mode of transport. FAS, FOB, CFR and CIF refer only to water transport while the rest apply to any mode of transport.
Do not change or add to the duties or obligations provided in the term. If there are changes to any duty or obligation provided in the term used, this must be agreed upon and put into writing. Better still, include the changes in the standard sales contract.


Confirm and verify the applicable term against the terms and conditions in the sales contract. In case of conflict, confirm with the trading partner that the contract prevails over the term used.


Inform the bank and insurance company of the term used to notify them of the rights and obligations of the parties.


The term used will determine the agreed price for the goods sold and the costs to be incurred or paid by the buyer.


The term used shall determine the taxable value to be declared to customs at the port of destination.

IMPORT AND EXPORT TERMS
When transacting across international borders. Importers need to plan how they import and need a minimum understanding of the following: process and risks in selecting suppliers abroad, payment terms and arrangements (e.g., letter of credit), role of forwarders and customs brokers, and basic import rules and regulations.


It would of course take some time to have a working knowledge of the whole import and export process and the alternative for traders is to hire an import/export specialist with proper experience and related training.


Ordering goods overseas will require the assistance of a freight forwarder. The role of the forwarder is to ensure that goods are properly packed, loaded and transported from the warehouse of the supplier, transferred to loading docks of shipping lines or airlines, unloaded at the port of destination, and finally delivered to the buyer. The forwarder will assist the importer in documenting the whole process. Most forwarders also provide customs clearance service. The importer may hire a service provider that will include forwarding, customs clearance and trucking into its services. Alternatively, the importer may hire a separate forwarder, customs broker and trucker.


It is imperative for importers to look at the track record and integrity of service providers. A good customs broker should ensure customs and trade compliance. Failing that, importers are at risk of incurring additional costs or failing to release their goods in time.
These developments now require that importers be responsible for ensuring the completeness and accuracy of declarations to customs and for compliance with trade regulations. In addition, importers are required to keep import and related business records for customs audit purposes.


Most traders look at the import process as a logistics process and as such, there is less focus on ensuring compliance with trade and customs regulations. When confronted with compliance issues, many importers hire "fixers" to resolve their issues. The main concern with short cuts is that the problem is only solved temporarily; the same issues may haunt the importer in the future especially when there is fraud involved and when a customs audit is conducted.


Importers therefore must always prioritize compliance with trade and customs rules even if doing so may result in delays in the initial stage of the import process. Importers must always prepare and plan properly. Non-compliance may result in goods being confiscated by customs, delayed releases and costly storage charges, or imposition of hefty fines and penalties.


An emerging need for corporate governance will involve the internal provision for a trade compliance and record-keeping system and a customs broker management system. A trade compliance and record-keeping system is basically a set of procedures and controls applicable to concerned units of the company (e.g., import, finance, transport, etc.) and to third-party suppliers (e.g. customs brokers and freight forwarders). This system will include periodic compliance and risk assessment of the company's import operations and should provide procedures and controls for maintaining electronic and manual records. A customs broker management system will address the logistics requirements of the company and the need for compliance with customs and other trade regulating agencies.