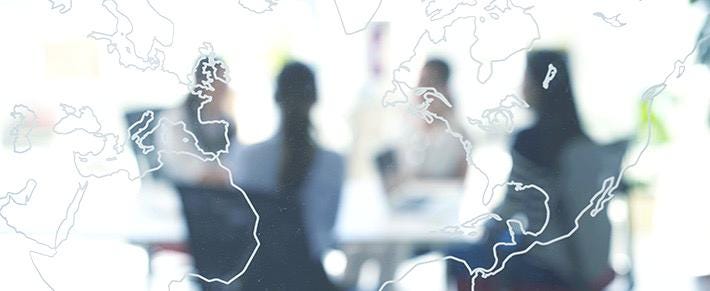 Investment Philosophy & Policy
Philosophy
IFC's meticulous investment philosophy and process consistently yield exceptional returns for its investors. Numerous discerning and institutional investors from over 80 countries entrust their capital and reputations to IFC. A specialized system has been devised to leverage the accumulated assets, insights, and skills of the current creative asset owners, bolstering and supplementing their innovative endeavours in allocating the world's growing wealth exclusively towards initiatives that benefit society.
Joint activities of mutual interest indeed render these partners optimally suited to steer the effective and pragmatic deployment of the world's burgeoning capital and the enhancements they collectively generate.
International Cooperation
A majority of collaborative endeavours involve forming strategic partnerships with financial institutions, government agencies, global stakeholders, and highly skilled individuals. The primary objective of these alliances is to leverage the collective expertise and resources in pursuit of a better and more sustainable world.
The initiator's discerning selection and development of personally endorsed humanitarian projects contribute significantly to the long-term betterment of humanity and the resolution of prevailing environmental challenges.
Content from Youtube can't be displayed due to your current cookie settings. To show this content, please click "Consent & Show" to confirm that necessary data will be transferred to Youtube to enable this service. Further information can be found in our Privacy Policy. Changed your mind? You can revoke your consent at any time via your cookie settings.
Consent & Show
We believe that "companies create wealth and not markets", and thus the focus is on the businesses which can grow earnings at a faster rate for significantly long periods of time.
Our Goals
Our mission is to address the complex financial challenges faced by our clients while maintaining the utmost confidentiality at all times.


We operate in a diverse array of social and business cultures, as well as a wide range of political and religious environments. As a commercial organization, our primary objectives are to generate satisfactory returns on our shareholders' capital and invest in socio-political environments.


We achieve this by employing a skilled and driven workforce that delivers competitive services and products to our clients.


By fulfilling our financial obligations and investing in the growth of our business, we secure our future. Our investments are primarily guided by financial considerations, while adhering to the principles and values outlined in this document.
Our Philosophy
Pursue the achievable, execute the imaginable, and envision the improbable to provide our clients with a competitive advantage, even in the face of challenging endeavours.


IFC has consistently endeavoured to uphold the highest ethical standards, as outlined in this statement, although it may not encompass every possible circumstance.


It is IFC's policy to refrain from contributing to political parties or partisan organizations. Instead, we collaborate with host governments and regulators while maintaining political neutrality across all jurisdictions.


IFC encapsulates its essential business principles and values in the Group Standards Manual, which is implemented across our entire operation.
Promoting Financial Inclusion
Innovative Financial Products: We develop innovative financial products and services that cater to underserved segments of the market, such as microloans for small businesses, women entrepreneurs, or rural communities. Our goal is to empower individuals and businesses with the financial tools they need to succeed, regardless of their background or circumstances.
Leveraging Technology: Our commitment to financial inclusion extends to leveraging technology to improve accessibility and convenience for clients in remote or underbanked areas. We harness the power of mobile banking and digital payment platforms to bring financial services to those who need them most.
Investment Policy
The company's investment strategy can be succinctly described as prioritizing the protection of the principal investment capital.


Every prospective transaction undergoes thorough analysis following a predetermined framework designed to optimize safety and profitability.

The company consistently manages risks at the banking level, striving to ensure that the investor's primary risk exposure is confined to the potential failure of the chosen depository institution.
IFC emphasizes the importance of upholding enduring values and embracing developmental change. Consequently, trust, expertise, and tradition serve as the pillars of our self-image and success.


Tradition implies experience, and experience serves as both an incentive and a challenge.
Our team of internationally-practiced finance experts, investor-friendly concepts, and state-of-the-art financial instruments are hallmarks of our quality. A resolute ethical drive, stringent confidentiality, and adherence to the highest international standards in deposit acceptance collectively contribute to our solid reputation.